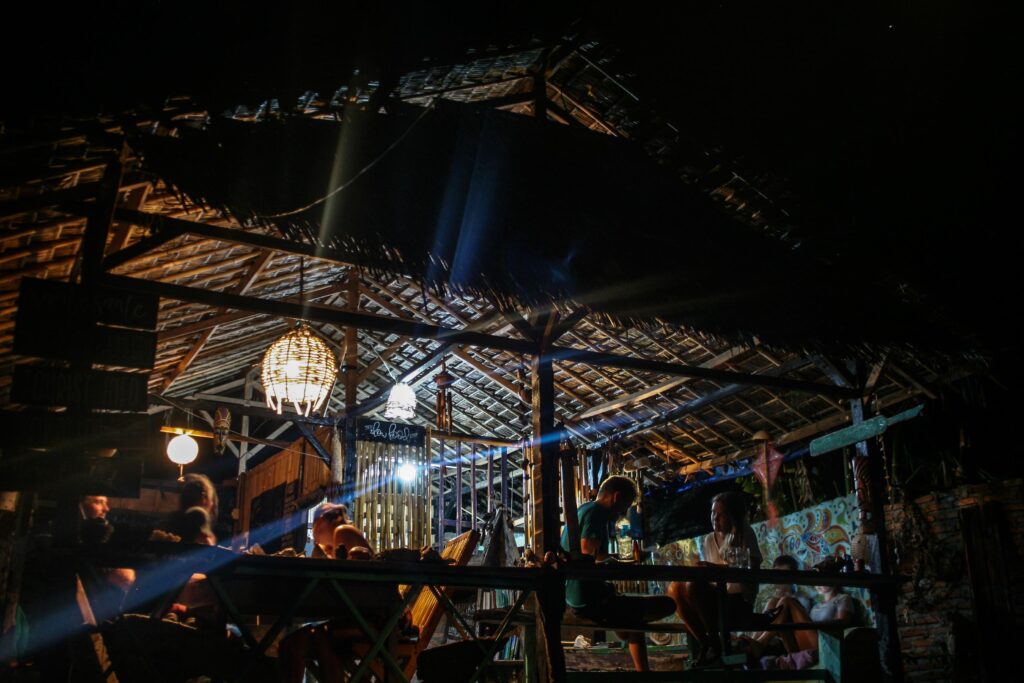 We built a small Café / Resto / Homestay directly at the beach of Wairterang Bay. While sipping your juice or drinking your Beer you can lay in the hammock and enjoy the view of the islands just in front of our place. If you are not a hammock-person, we also have chairs.
We serve all kinds of juices – always depending on the season -, softdrinks and beer. If you feel a bit hungry or a some appetite is tickeling your tongue, we offer snacks or small dishes like fruit salads, Müsli, pancake but decent indonesian meals like Nasi/Mie Goreng, Vegetable Soup and Barbeque Fish are also on our menue. If you are one of those travelers who is already tired of all the rice, rice, rice – we have some western food like Spaghetti, Potatosoup or Sandwich.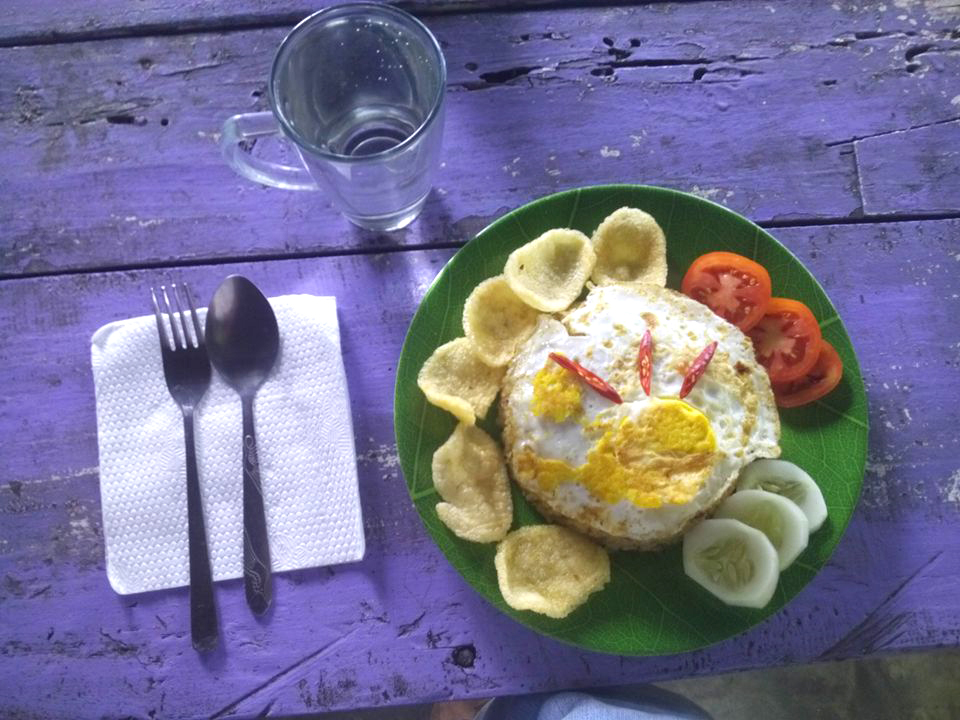 Have a seat, enjoy and relax!